We schedule each maternity session to take place between 29-34 weeks along so you have a cute baby bump but are not in that uncomfortable stage. This also prevents moms from missing their maternity sessions if their little one decides to arrive early. It is best to book your maternity & newborn session around 20 weeks along to avoid disappointment.
*

If you'd like to check out all of the dresses we offer to use for your maternity session please go to our Instagram @ItyBityPhotography & click on the "Our Dresses" story in our bio.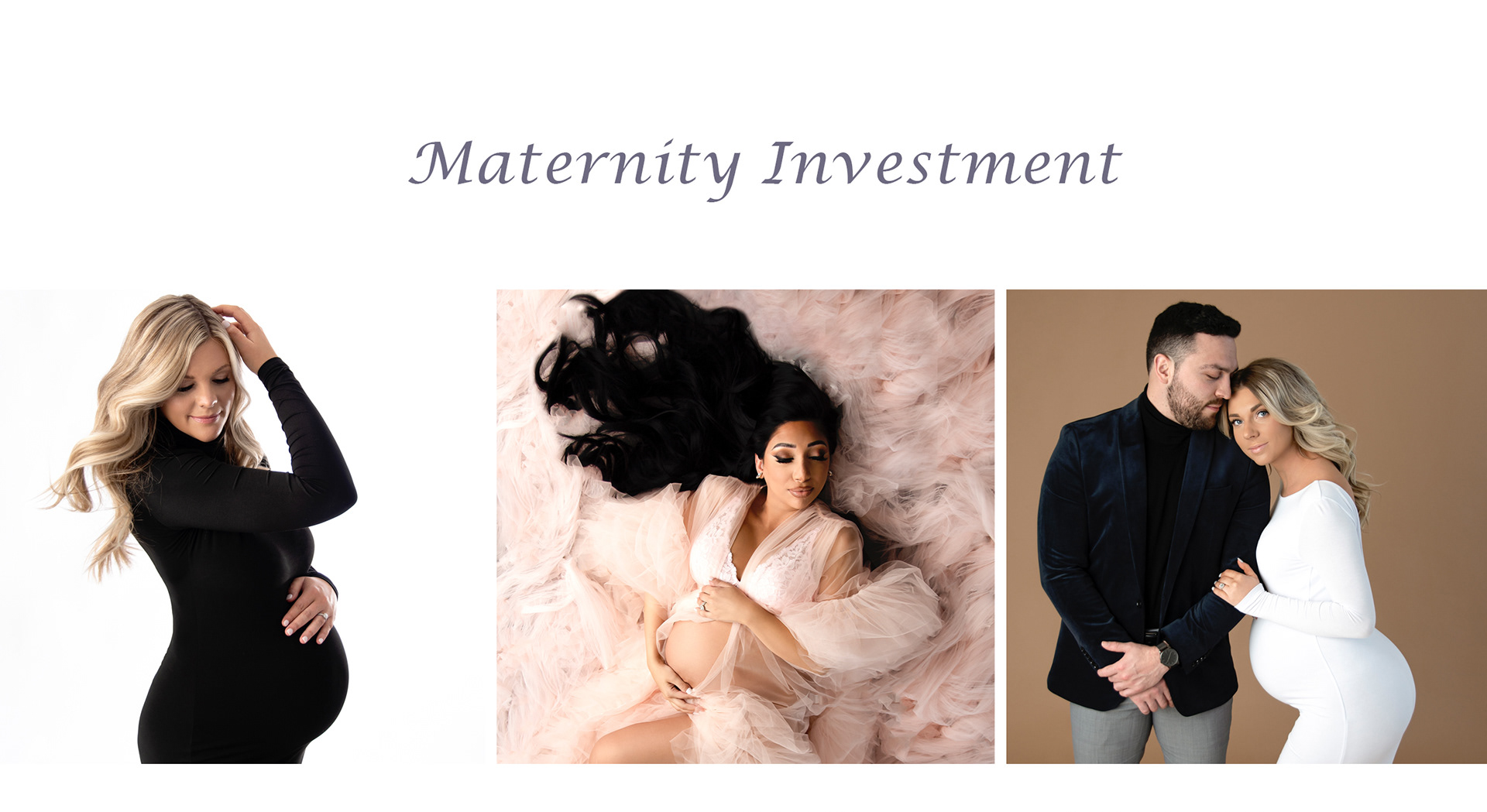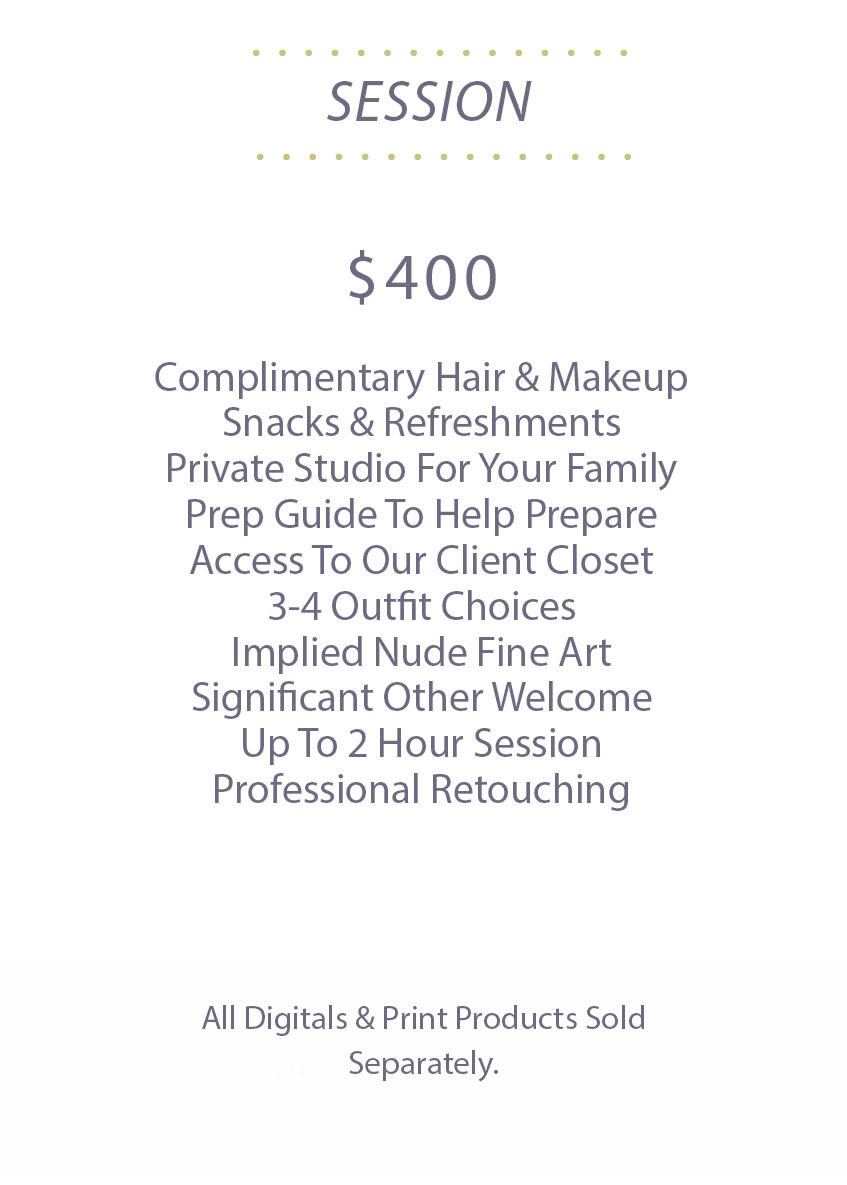 We schedule newborn sessions to take place around one week after your due date to save you a spot. We later adjust if they decide to arrive early/late.

Our goal is to get them in studio before 12 days new to ensure cute sleepy images. 
Your baby changes so much after the 15 day old mark so it is essential to schedule a session ahead of time while you are still expecting. 

Years 

from now it will be so hard to remember all these tiny details of your little one so we want to make sure to capture these to cherish forever.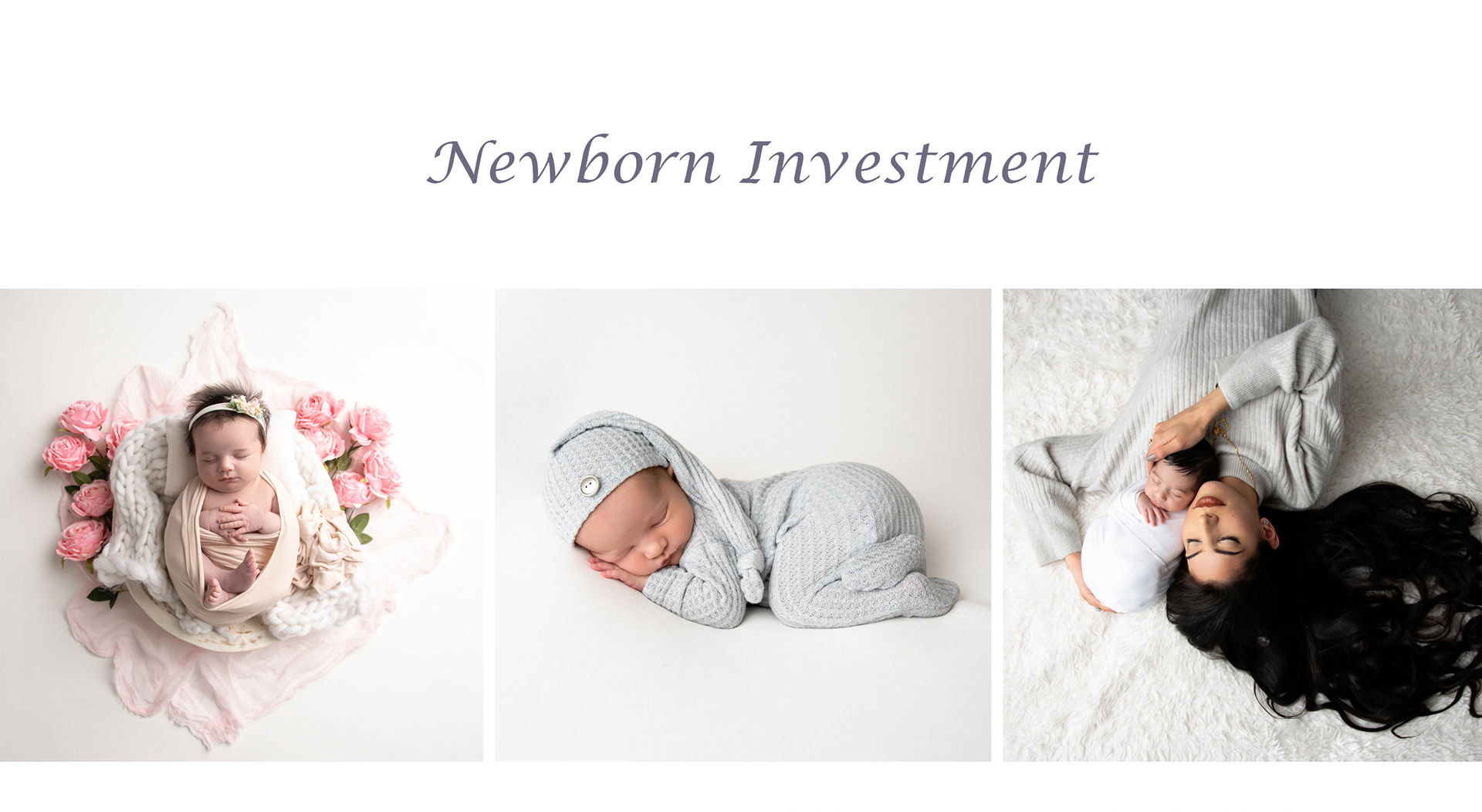 6-8 Month Sitter Milestone Information:
This is such a special moment in your little ones lives! They've mastered rolling & possibly crawling & then one day you look up & BAM they are sitting on their own.

These sessions should take place between 6-8 months old.

I would suggest booking 2 months in advance to make sure we can get you in. We have different outfits to choose from or you can bring your own.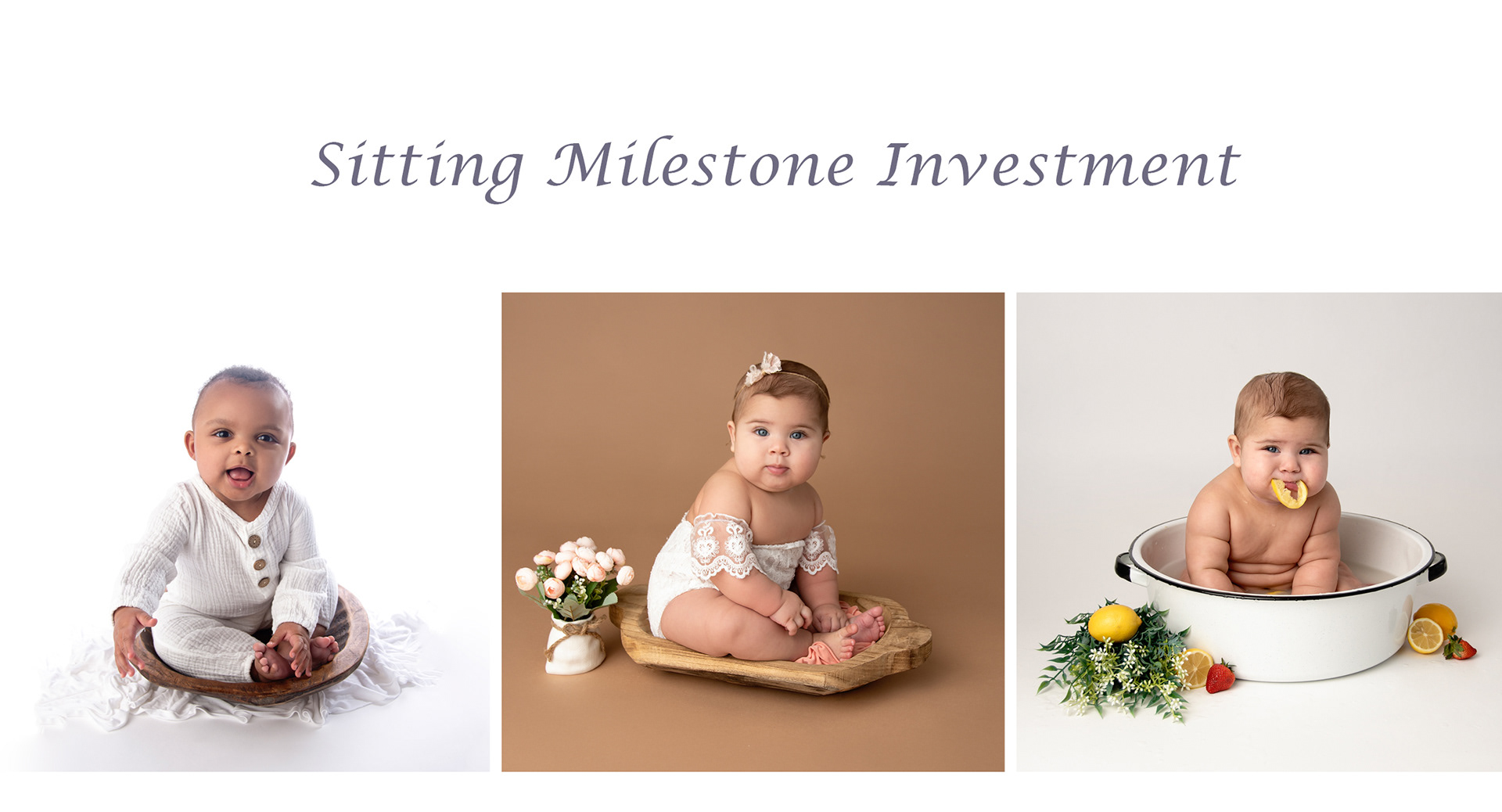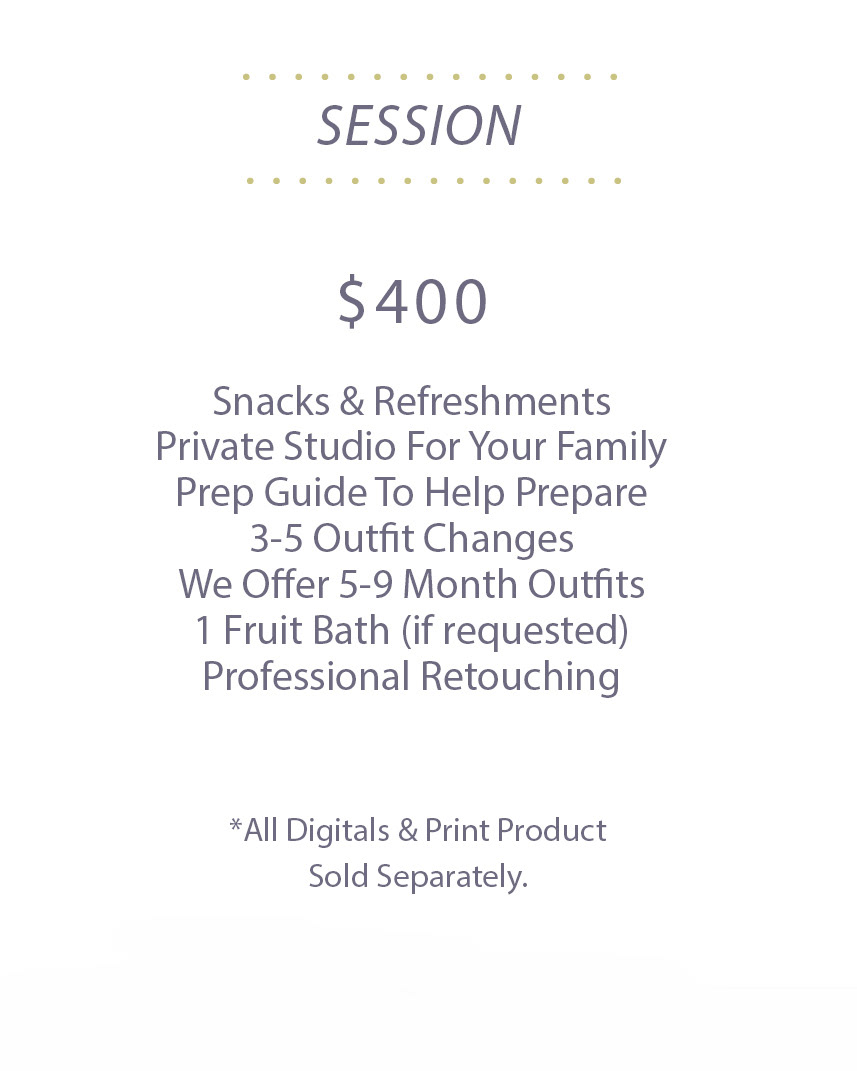 One Year Milestone Information:
Oh

what fun it is to be ONE! These sessions can be styled towards your child's growing personality. We typically schedule these sessions to take place a few weeks before their actual first birthday so you can display some from the session at their birthday party! Cake is included for package 2 & 3. You pick the color scheme & we make it happen!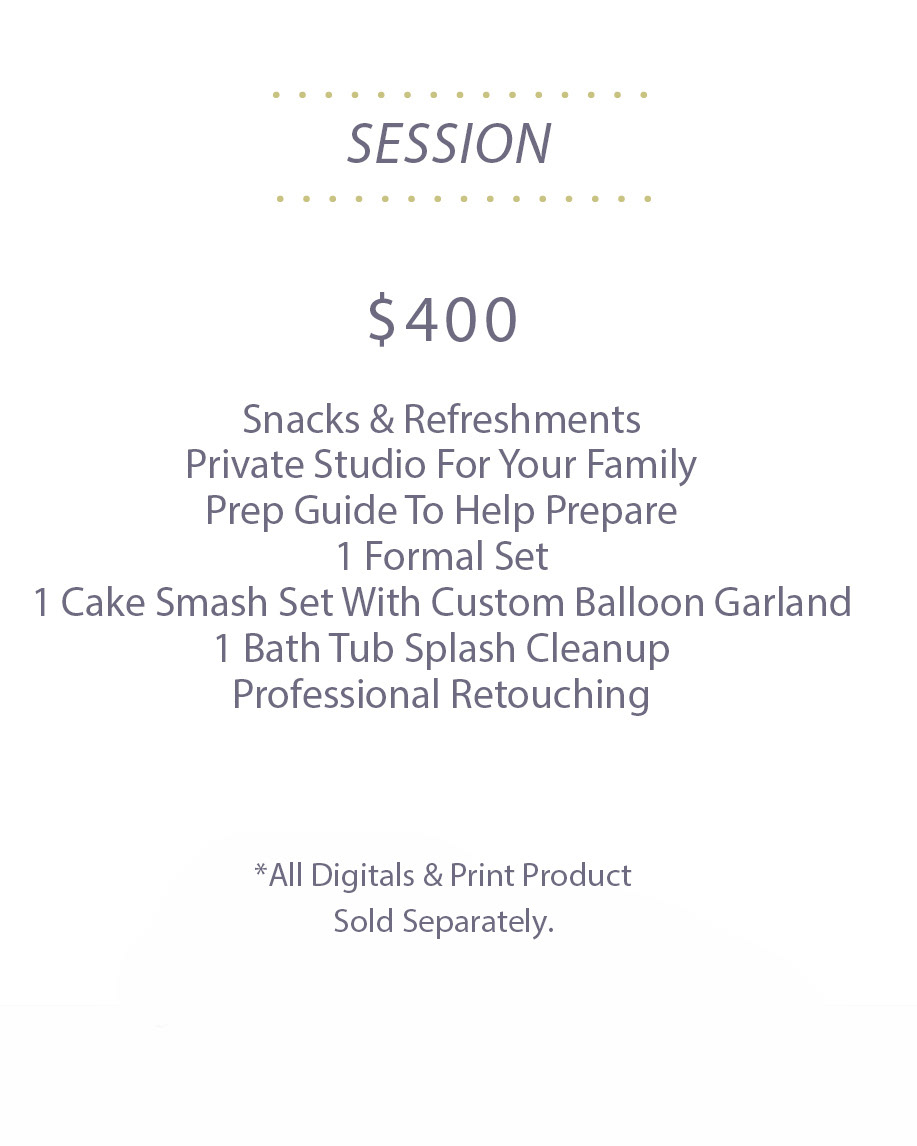 If the type of session you are looking for is not listed please contact me for pricing.
Thank you! Someone will get back to you in the next few days. If this is more urgent please message us on our Facebook page for a quicker response.Facebook.com/ItyBityPhotograph