Award Winning Maternity & Newborn Photography Studio in Avon, Ohio
We are a maternity & newborn photography studio in Northeast Ohio that gives you a luxury experience.  
From the moment you are expecting we are ready to glam you up! We not only love capturing beautiful images of your pregnancy but LOVE making you feel amazing while doing so. So many women have commented on what a confidence boost shooting with us gives. We will pamper you from start to finish! Hair & Makeup is provided by our glam team for all maternity & newborn sessions so you can look & feel your best during this special time. We can't wait to have fun with you while capturing these important milestones in you & your baby's lives.
Once your little one arrives we will be here ready with everything needed for your session. From outfits to little beds we have a wide range of high quality props you'll have full access to. We're passionate about capturing the beauty and innocence of babies and documenting the sweet little "newborn" details that disappear so fast. Our studio is a relaxing space that is comfortable for babies and new parents alike. Newborn photography provides a way to preserve a bit of the magic and wonder of your child's very first days. Our goal is to deliver meaningful images that your family will treasure for many years to come. Working with newborns is such a joy. We would love to meet your baby and photograph the start of their own beautiful story!
*Maternity: $400 In studio or outdoors, complimentary hair & makeup, full access to our beautiful maternity client closet, significant others welcome to join, timeless implied nudes, 2 hour shooting time, private viewing session 1-2 weeks later.
*Newborn: $500 In studio session with access to our prop & outfit collection, complimentary hair & makeup, multiple setups of baby, parents and/or siblings, 2-3 hours of shooting time, private viewing session 1-2 weeks later.
*Sitting Milestone: $400 sitter milestone sessions 6-9 months, access to our sitter outfits, 3-4 Outfit changes, 1 fruit bath (if requested), 1 updated family image, private viewing session 1-2 weeks later.
*1 Year: $400 In studio session, 1 formal set, 1 custom balloon garland with matching cake provided for cake smash set (we will discuss allergies ahead of time), 1 adorable bath tub splash cleanup, 1 updated parent shot (if requested), private viewing session 1-2 weeks later.
*Family: ​$350 In studio or outdoor lifestyle session with up to 5 person(s), complimentary hair & makeup, 2 outfit changes, private viewing session 1-2 weeks later.
*Clients typically invest $750-$2500 at viewing appointment 2 weeks after session takes place on digital collections & luxury products such as albums, wall art, wall collages, etc.  Digitals & print products are not included in the session fee. We only take a certain number of expecting mamas & newborns in per month in order to focus on each client individually, so we suggest booking your spots by 20 weeks along.
What Clients Are Saying...
"WOW is that ME? I can't thank you enough. I haven't been feeling myself during this pregnancy, this is the first I've felt "ME" again. SO happy I chose you to capture my first pregnancy & soon my baby!"
"Beautiful! Thank you so much for the great experience!! I am in LOVE!"


"These were worth every penny! I can't believe the amount of smiles & personality you captured."

"Every single image was unique showcasing my daughter's PERSONALITY; I am obsessed with them all!"
For your maternity & newborn sessions we don't want you to have to worry about a thing. We discuss prior to your session what colors you'd love, your nursery theme & any interests you may have. Then we put together beautiful sets your family will love, plus match your walls at home. We provide everything needed for your newborn session such as outfits, wraps, props, headbands, etc. 
 We have a beautiful variety of maternity dresses in our client closet for you to take advantage of. To see our full collection go to our Instagram @ItyBityPhotography & click on the "Our Dresses" story in the bio.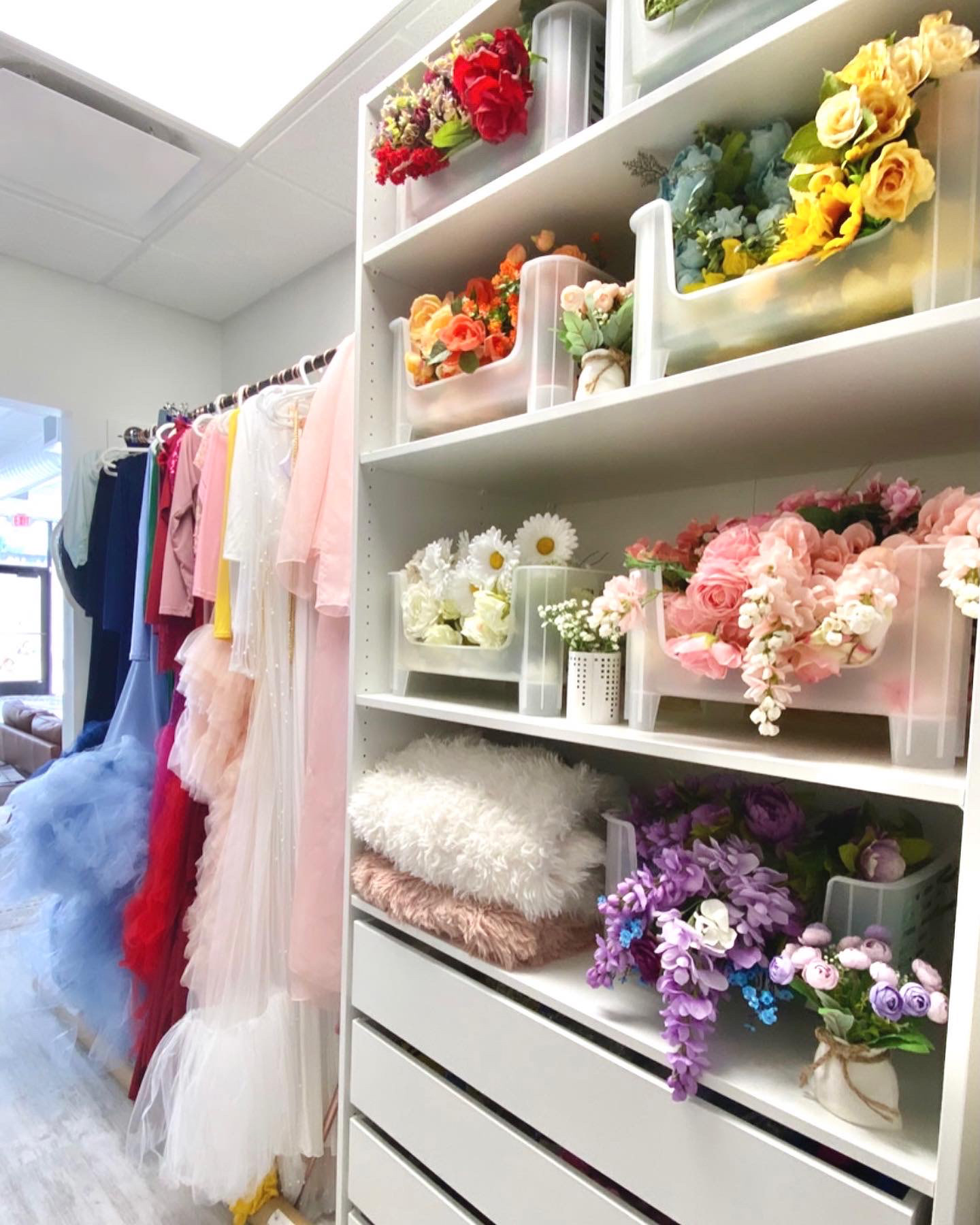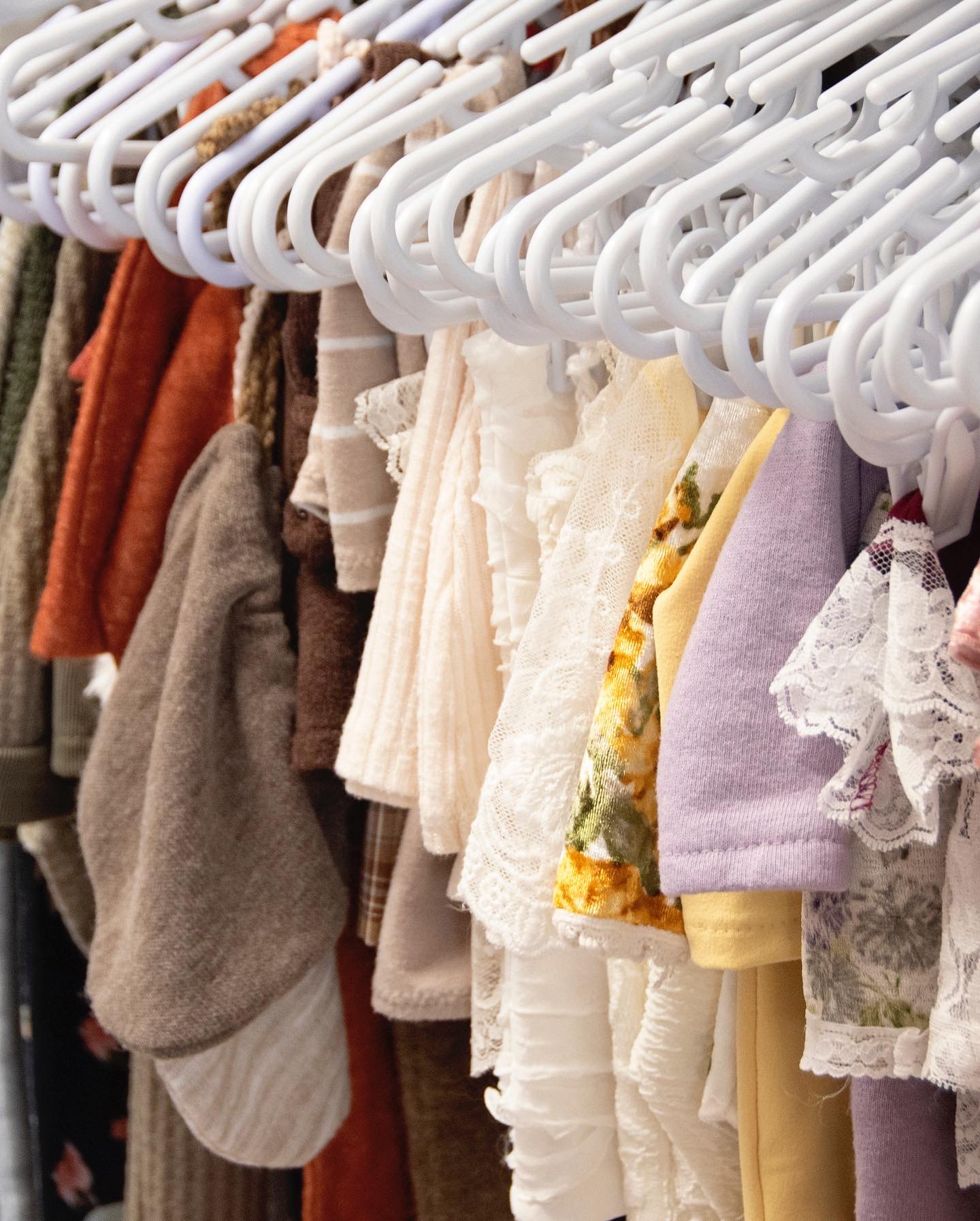 We also provide a bottle warmer, beverages, snacks, & tv so you can relax & enjoy your time here.
Did you know our amazing glam team comes with all of our maternity & newborn sessions? They are the best in the biz when it comes to hair & makeup. They will make you look & feel your best during this special time in your life.
From natural to glamorous they can perfect any type of look you are going for.
Need a Baby Shower Gift??
Snag a gift card for that special someone. No better gift than memories!
Have questions? We'd love to hear from you!
Thank you! We will be in touch within 3 business days. If you do not hear from us by then please check your spam &/or contact us on our social media for assistance. We cant wait to work with you soon!